About Iona Miller
Iona Miller: Let's do the iwarp, again.
SPOOKS, KOOKS & FLUKES
of Nature and Human Nature
"Si disuissem tu, necavissem tu."
THE SPYWHISPERER: Red, White & Black Ops Blues: Intelligence, ESPionage, conspirituality, public advocacy, clandestine history, Constitutional restoration, integrative cultural transformation, mind control, covert operations, counter intelligence, social engineering, foregone collusions, the controllers, media ecology, social networks, paramedia, spiritual activism, cover ups, citizen journalism, social justice, OpEd.

DIGITAL DIVA: Culture, Chaos and Order: Future science, creativity, experiential psychotherapy, emergent healing, soul support, science-art, qabalah, alchemy, complexity and chaos, paranormal, myth, hypnotherapy, post-POMO metaphysics, consciousness studies, Jungian psychology, quantum biophysics, high weirdness, pop occulture, digital fine art, self-help, self-care and self-regulation, photonics, neurotheology, meditation medicine, zero-point physics, more.
NEW ANIMATION OF IO ART
http://www.sign69.com/medialounge/space721.html "Blue Elf Magick": Hyperdelic animation of digital fine art and pix from Albert Hoffman 100th B-day party, Basel, Switzerland. Io collabo with electronic artist Philip Wood, France.

The History or Story Behind My Site
Creative action at the bleeding edge of intelligence.
Iona Miller, consultant and transdisciplinarian, is a nonfiction writer for both the academic and popular press, hypnotherapist (ACHE) and multimedia artist. Her work is an omnisensory fusion of sacred activism, intelligence, science-art, chaos theory, plenum physics, and emergent paradigm shift melding experiential psychotherapy, new physics, biophysics, philosophy, cosmology, healing, creativity, qabalah, magick, paranormal, "dirty tricks," media ecology, mind control, paramedia, metaphysics, and culture change. Rather than having an interest in specific doctrines, she is interested in the EFFECTS of doctrines from religion, science, psychology, and the arts. Our beliefs are the moldable raw material of the psyche, manipulated by governments, media and culture. How do we become what we are and how is that process changing in the near future?
Performance artist and spywhisperer, Ms. Miller is published by Phanes Press, Destiny Books (Inner Traditions), Autonomedia, Nexus Magazine, Dream Network, PM&E, Journal of Nonlocality and Remote Mental Interactions (JNLRMI), Chaosophy Journal, OAK, DNA Monthly, Pop Occulture, Schiffer, Bolero, Science-Art Research Centre, and more. She is a Gaia.com Ambassador and serves on the Boards of Medigrace.org, and The Wisdom Center, nonprofit organizations. Recent contributions include print articles in Der Golem (Germany), Paranoia zine #44, #46, #49 (USA), HunterGatheress Journal I and II, JNLRMI (Russia), Antibiothis (Portugal), The Art of Fetish (Miami), and Journal of Interdisciplinary Crossroads (India). Her artwork has shown in Miami, Phoenix, New York, in magazines and more. She has appeared in 21st Century Radio, Untamed Dimensions, Reality Portal, Digital Long Island, etc.
"All are lunatics, but he who can analyze his delusion is called a philosopher." - Ambrose Bierce (1842-1914)
Iona Miller Artwork & Photos
Digital Diva
http://www.facebook.com/album.php?aid=22579&l=0ed23&id=730426595

Fauxtos
http://www.facebook.com/album.php?aid=22917&l=f590d&id=730426595

Fauxtos II
http://www.facebook.com/album.php?aid=51567&l=6383e&id=730426595

Io Pix & Publishing
http://www.facebook.com/album.php?aid=22564&l=91539&id=730426595

Conspirituality
http://www.facebook.com/album.php?aid=24823&l=41702&id=730426595

Magick
http://www.facebook.com/album.php?aid=24855&l=07ee4&id=730426595

Occulture
http://www.facebook.com/album.php?aid=24819&l=93266&id=730426595

Redwoods
http://www.facebook.com/album.php?aid=53916&l=616d3&id=730426595

Nonlocality [Digital Art]
http://www.facebook.com/album.php?aid=55602&l=03bde&id=730426595

DFI Digial Fine Art
http://www.facebook.com/album.php?aid=51526&l=48844&id=730426595

Psychogenesis I
http://www.facebook.com/album.php?aid=43344&l=d33e4&id=730426595

Psychogenesis II
http://www.facebook.com/album.php?aid=44642&l=0e5a7&id=730426595

Art News
http://www.facebook.com/album.php?aid=52340&l=aea96&id=730426595


Blue skies,
Iona Miller, iona_m@yahoo.com

http://ionatopia.50megs.com
http://ionamiller2008.iwarp.com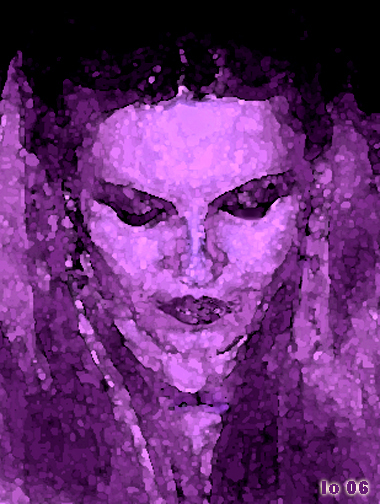 Other Iona Sites
IONA MILLER Portals 2008
Iona Miller, Live from The Paradox, where the Utopian meets the Draconian.
Imagination is not a talent of some men, but is the health of every man.--Ralph Waldo Emerson
* Changing your mind because of emotion is faith.
* Changing your mind because of thinking is philosophy.
* Changing your mind because of facts is science.
* Changing your mind because of manipulation is mind control.
IONATOPIA PORTALS 2008
I now have three main Homepages with menus, because I've had to move on as each filled to capacity. The original is
IONASPHERE 2000: ionamiller.org
2000-2007 is here
IONATOPIA 2007: ionatopia.50megs.com
2008 and full menu is here
MENU: http://ionamiller2008.iwarp.com
SOCIAL NETWORKS
FACEBOOK
TRIBE people.tribe.net/ionamiller
BLOG: people.tribe.net/ionamiller
MySpace: www.myspace.com/ionamiller
GAIA: psiona.gaia.com
Gaian Ambassador
www.emergentmind.org JNLRMI Associate Editor
My portals each contain one main subject and are compilations of my writing on those topics.
NEW SITES:
CREATIVE PROCESS
http://creativeprocess.iwarp.com
SPIRITUAL ALCHEMY
http://spiritualalchemy.iwarp.com
THE MODERN ALCHEMIST
http://the-modern-alchemist.iwarp.com
MAGICAL PERFUME BOOK
http://magicalperfume.iwarp.com
~SUPER SCIENCE~
Spiritual Physics
spiritualphysics.50megs.com
Virtual Physics
virtualphysics.50megs.com
My Zero Point
myzeropoint.50megs.com/
Photonic Human
photonichuman.50megs.com
EmBEDded Holograms
http://embeddedholograms.iwarp.com
Psiona Parapsychology
psiona.50megs.com
Beyond MK Ultra - MRU
beyondmkultra.50megs.com
Climate 2012
climate2012.50megs.com
Neurotheology
neurotheology.50megs.com
Paramedia Ecology
ionaparamedia.50megs.com
Biophysics
biophysics.50megs.com
Iona Brainstorm
ionabrainstorm.50megs.com
Electronic Voice Phenomena
evp2007.50megs.com
Espionage Central
espionagecentral.50megs.com
Occult Espionage
occultespionage.50megs.com
Mind Control for Dummies
mindcontrolfordummies.50megs.com
Bacon is Shakespeare
baconisshakespeare.50megs.com
Triangle Book of St. Germain
trianglebook.50megs.com


~SOUL SUPPORT~
Conscious Alchemy
consciousalchemy.50megs.com
Creativity
creativeprocess.iwarp.com
Chaosophy Journal
chaosophy.50megs.com
The Modern Alchemist Book
http://the-modern-alchemist.iwarp.com
Temple of Living Light
templeoflivinglight.50megs.com
Emergent Healing
emergenthealing.50megs.com
Edgeworks Hypnosis
edgeworkshypnosis.50megs.com
Mythic Living
mythicliving.iwarp.com
Harmonic Continuum
harmoniccontinuum.50megs.com
Synergetic Qabala
http://synergeticqabala.iwarp.com
Magical Perfume Book
http://magicalperfume.iwarp.com
Energy Psychology
energypsychology.50megs.com
Dreamhealing Book
dreamhealing.iwarp.com
Spiritual Alchemy SuperPortal
http://spiritualalchemy.iwarp.com
We all know that art is not the truth, art is a lie that makes us realize the truth. ~Picasso


~IO ART~
IONATOPIA 2007: ionatopia.50megs.com
IONASPHERE 2000: ionamiller.org
Pop Occulture
popocculture.50megs.com
Know Brow Art
knowbrowart.50megs.com
Digital Universe
digitaluniverse.50megs.com
Kabbalah Luminata
kabbalahluminata.50megs.com
Science-Artificers Guild, Int'l
http://science-artificer.iwarp.com
Science-Art Renaissance
science-art-usa.50megs.com
Sacred Geometry
sacredgeometry.50megs.com
Iona Miller
ionamiller.50megs.com
Iona Miller Art
ionamillerupdates.50megs.com

ESPIONAGE SERIES
The Spywhisperer
http://spywhisperer.iwarp.com
Espionage Central
espionagecentral.50megs.com
Occult Espionage
occultespionage.50megs.com
Mind Control for Dummies
mindcontrolfordummies.50megs.com
Beyond MK Ultra - MRU
beyondmkultra.50megs.com
Psiona Parapsychology
psiona.50megs.com
Paramedia Ecology
ionaparamedia.50megs.com
Ionatopia
ionatopia.50megs.com/photo2_2.htm
Come, let's away to prison.
We two alone will sing like birds i' th' cage….
So we'll live,
And pray, and sing, and tell old tales, and laugh
At gilded butterflies, and hear poor rogues
Talk of court news; and we'll talk with them too—
Who loses and who wins; who's in, who's out—
And take upon 's the mystery of things
As if we were God's spies; and we'll wear out,
In a walled prison, packs and sects of great ones
That ebb and flow by th' moon….
Upon such sacrifices, my Cordelia,
The gods themselves throw incense. (V.i.8-21;King Lear)
"Writing for NEXUS and PARANOIA is like writing for the Vogue and Cosmo of conspiracy, only with skeletons in the closet, not Manolo's." ~ Iona Miller, Sects & the Siddhi
My Contact Information
Links to Other Sites